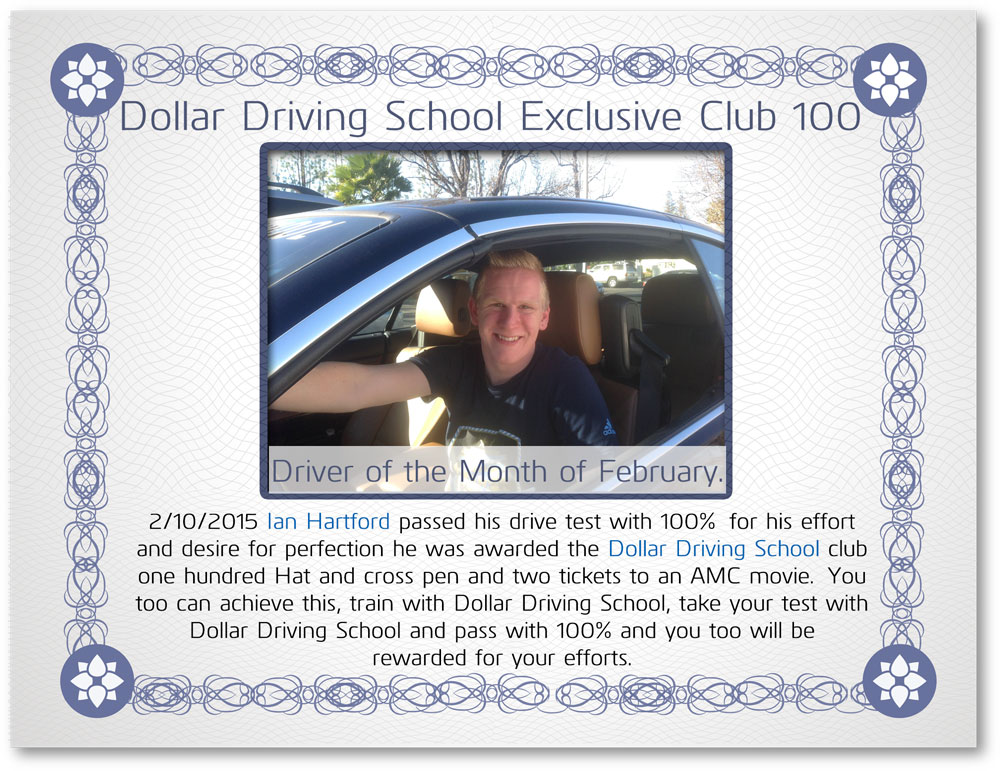 One Happy Great Driver!!
Ever Asked what it takes to get 100% on the Drive test, and become a club !00% member. Answer Excellent training and lots of hours of practice. Far more than the State minimum in fact over 150 hours 14 with the instructor.
Ian Hartford passed his drive test today on 2/10/2015 with 100% following in his brothers foot steps who also got 100%. What were the common denominators, Same instructor Robert Stahl, same parent going well beyond minimum standards, as advised by our school. He got 2 tickets to the movies the club 100 pen and cap and certificate, What is more is he is truly a good driver with a great start. So what are you waiting for?
Related posts: